About P. J.
Period drama class with supervillain sass.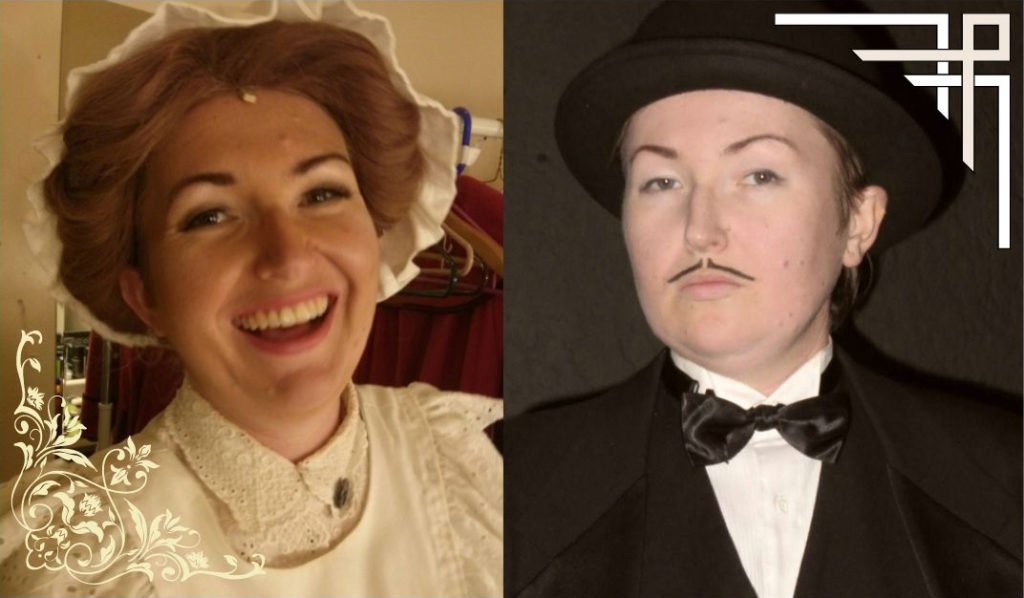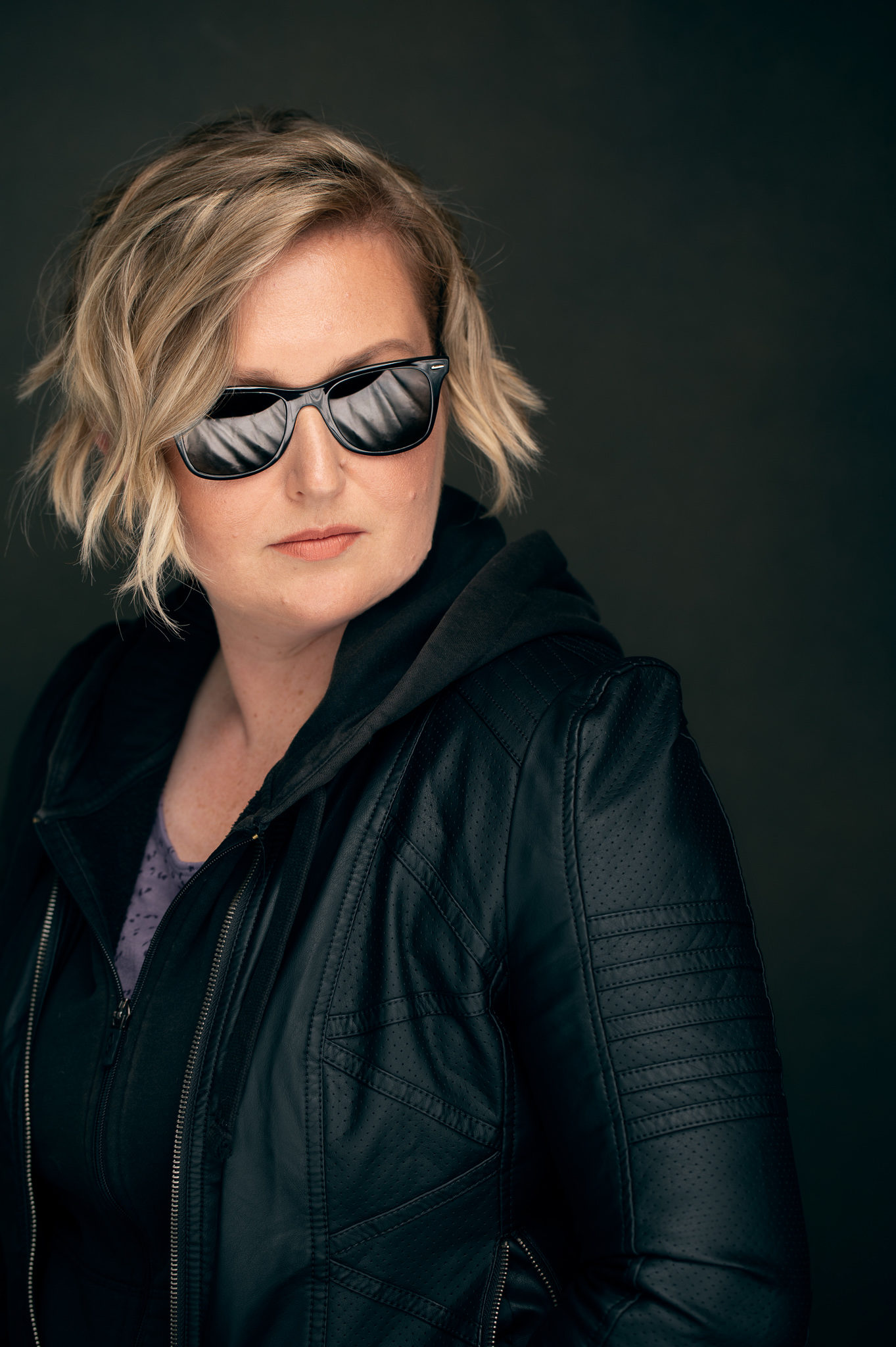 P. J. Morgan is lost somewhere in the wilds of Central Oregon, subsisting on subversive stories, cat snuggles, and an extremely well-loved copy of Right Ho, Jeeves.
She is a queer and non-binary (she/they) storyteller and actor with a love for playing complicated characters and wearing a dapper suit whenever possible. P. J.'s favourite roles include a darkwave-meets-Sunset-Boulevard Lady Macbeth, and a jogger who discovers a dead body on a true crime reenactment show; while her dream role is Victoria in a stage production of Victor/Victoria. P. J. holds a degree in Linguistics from UC Berkeley, and had a decade-spanning career in web development and information security before becoming a full-time narrator.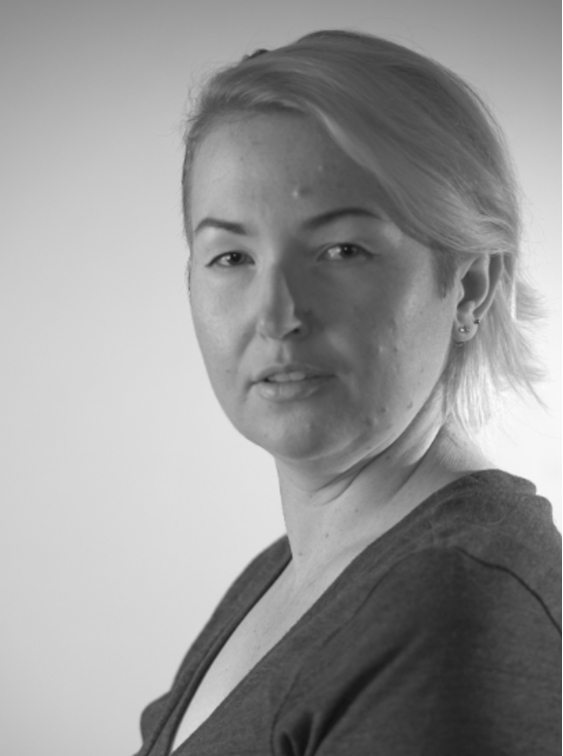 P. J. has narrated over 150 titles to date for Brilliance Audio, BeeAudio, Audible Studios, Pink Flamingo Productions, Findaway Voices, Spoken Realms, Audibly Addicted, Read Me Romance, and many independent authors.
P. J. plays both sympathetic villains and prim aristocrats with empathy and their unique brand of quirk. Their self-assured, spunky voice lends itself to Young Adult, Sci-Fi, mystery/thriller, classics, and romance. Favourite stories include workplace comedies on (space)ships, queer horror, heroes who don't fit in, and found family.
When not in the booth, P. J. spends most of her time outside with her horses, crafting vegan meals, and diving into new hobbies with the fervour and attention span of a toddler high on breakfast cereal. She has completed National Novel Writing Month fifteen years in a row, and is currently working towards publication. She speaks French with academic fluency, and is currently obsessed with learning Thai.
Member SAG-AFTRA / APA / PANA
---
P. J. narrates in their home studio using professional, industry-standard equipment:
VocalBooth Gold series with added bass traps
CAD Equitek E100S microphone
Audient iD14 interface
Studio One Artist using Punch and Roll
Izotope RX Standard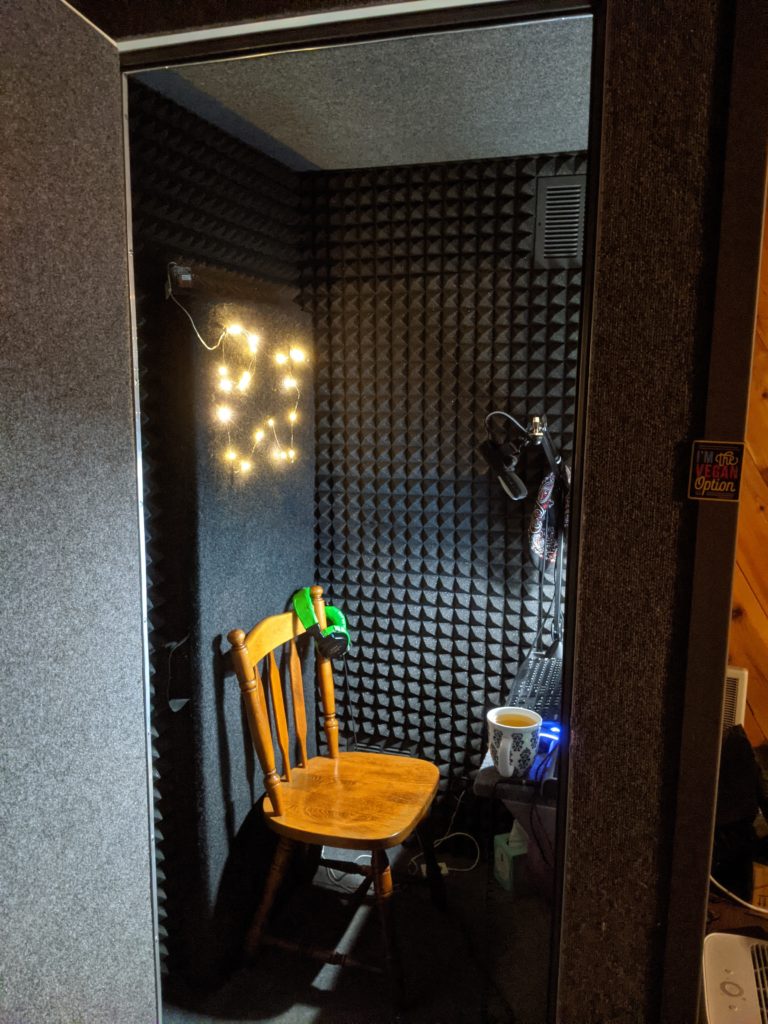 Skills and training:
Audiobook Narration training with Paul Alan Ruben, Carol Monda, Sean Allen Pratt, Elise Arsenault, Emily Woo Zeller, Andi Arndt, and Tanya Eby
Studied opera with Zachary Gordin and Layne Littlepage
Many years of musical ensemble experience with a wide variety of instruments, especially soprano recorder and bass guitar
Over a decade of theatre experience (from avant garde to professional), network TV and feature film credits
Bachelor's degree in Linguistics (emphasis on Phonetics), minor degree in French Language Studies
Prior career designing voice user interfaces for Fortune 500 clients and casting and directing voice talent, audio editing
Accents and languages:
Native speaker of "General American" (California) English
Able to narrate long-form in the following accents: US – General, Boston, Southern soft 'R', Southern hard 'R'; UK – RP, Estuary, Cockney
Conversational accents: Russian, German, Irish, Scottish, Texas, Midwestern US, Australian, French
Conversational and academic fluency in the French language
Basic language skills in Thai, German, Welsh, Spanish, and Latin
Proficiency in learning new languages and dialects quickly and accurately
Well versed in the International Phonetic Alphabet
Interests:
Queer studies, especially in the horror genre
Veganism, animal rights activism (vegan for over 20 years)
Life-long horse owner and trainer – natural horse keeping (paddock paradise, barefoot trimming, enrichment, and enlightened training)
National Novel Writing Month (Municipal Liaison volunteer since 2008)
Crafting: crochet and knit
Social justice and DEI work
Dialectology, second language acquisition
IT security, Identity and Access Management (IAM), web and software development (20 year career), programming languages (python and PHP)
Hiking, strength training, roller derby